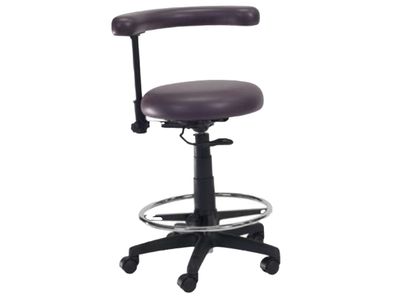 Comfort Series Assistant's stool Swivel (POA)
Medifab
Comfort Series Assistant's stool Swivel stool top with adjustable height backrest.

Individuals seeking comprehensive ergonomic features will find the Comfort Series Assistant's stool to be a valuable choice. This stool features an adjustable height backrest and a stool top rotates independently of the backrest. This design is beneficial when leaning over or for using as an armrest.
It is advisable to adhere to the recommended weight limit of 120kg.
CONTACT US for prices and further information
SKU: CHS-MEF-0854-8311-000