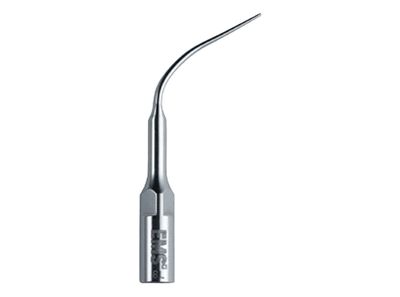 PS Instrument
EMS
One instrument for 95% of all cases.
The PS (Perio Slim) instrument is slim and smooth like a probe. It is gum-friendly, minimally invasive, maximally preventive, and preserves the epithelium thanks to its remarkably linear movements.
The treatment with the PS instrument is No Pain if used correctly.
The cost of a PS instrument being works out to be only a few cents per treatment and per patient.
Free Combitorque with each PS instrument.
SKU: CHS-EMS-DS-016A