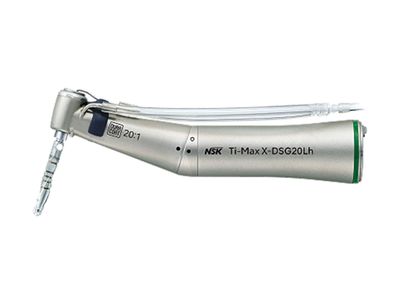 Ti-Max X-DSG20LH
NSK
Login for prices. Price includes gst
DISMANTLING SURGICAL HANDPIECE HEXAGON CHUCKING SYSTEM

• Titanium Body with Scratch Resistant DURACOAT
• Cellular Glass Optics • Push Button Chuck
• External and internal cooling (Kirschner and Meyer)
• Double Sealing System • Max. Torque: 80 Ncm
• Max. Speed: 2,000 min-1
This handpiece is used only for the NSK Surgical Unit with torque calibration. (eg. Surgic Pro series)

Hexagon chucking system
Hexagon chucking system maintains high bur holding power at a high torque, enabling safe and stable operation. Can be used with regular burs as well.
SKU: CHS-NSK-X-DSG20LH