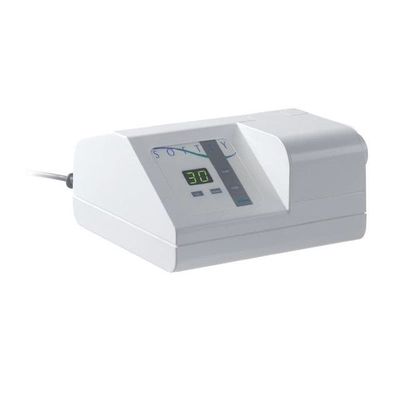 Softly Amalgamator
Acteon
Login for prices. Price includes gst
Softly is a universal high-speed mixer for predated dental materials in capsules (amalgams, glass ionomers).

It is controlled by a microprocessor which means precise repeatability of the selected time to guarantee you a controlled, consistent mix.

The aesthetically-pleasing ergonomic design of the Softly allows for easy use and selection of the timer display.
Softly is very stable, extremely quiet, and very easy to clean and maintain. To guarantee totally safe operation, Softly is deactivated when you open the front cover to access the capsule.
Softly is made entirely of injection-molded ABS material.
It complies with all electrical and mechanical safety standards.
READ MORE here

SKU: CHS-ACT-6-0100114