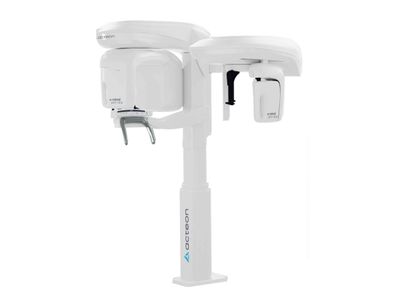 Acteon X-MIND® prime 2D ceph (POA)
Acteon
CONTACT US for prices and further information
X-MIND® prime is available in four models, 2D wall mounted, 3D wall mounted, 2D ceph and 3D ceph, to suit any installation setup and clinical need.
X-MIND® prime 2D ceph
Cephalometric add-on for a full 2D system still encom-passing the same philosophy of prime, ideal for pedriatric applications
Easy acquisition. Effective workflow
X-MIND® prime is a new generation digital extra-oral dental unit. It is featuring stylish and smooth design underlying a cutting-edge technology.
Strong hardware. Smart software. Fast diagnostic.
The quality of the diagnosis is a pillar of a clinical workflow. With X-MIND® prime, available also in a version with ceph arm, you will be able to enrich your daily work with a smart and effective solution.
Powerful ecosystem. Efficient Organization.
Value your time, leave us the issues! With X-MIND® prime equipped with AIS and the innovative CM Suite technology you can always count on a consistent and safe clinical data management.
READ MORE here

SKU: CHS-ACT-W1200009