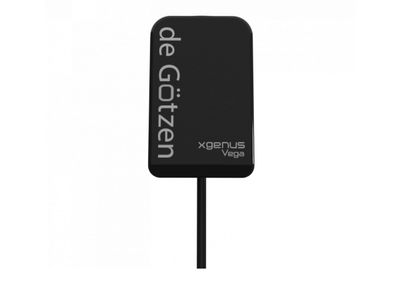 Acteon XGenus Vega (Size 1)
Acteon
CONTACT US for prices and further information

xgenus Vega are intraoral digital sensors, available in two different models, that provide versatility, reliability and ease of use in every dental exam of the professional study.
The theoretical resolution of 25 lp/mm of xgenus Vega CMOS detector allows to properly detect any district of patient's mouth. xgenus Vega HD makes one more step in image quality thanks to the use of CsI scintillator.
The "Multi-layer technology" with fiber optic - scintillator - shock absorption area ensures the highest levels in image quality in a strong structure for a long-lasting performance.
xgenus Vega and Vega HD come in two different sizes who make them suitable for a wide range of applications: pedodontics, periapical, endodontics and bitewing.
Two available solutions tailored for your clinical needs:
W1305001 XG VEGA SIZE 1
W1305002 XG VEGA SIZE 2
W1305003 XG VEGA HD SIZE 1
W1305004 XG VEGA HD SIZE 2
READ MORE here

SKU: CHS-ACT-W1305001